Barenbrug expands Denmark team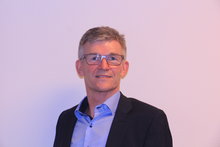 Barenbrug has appointed Forage Grass Specialist Carsten Holmgaard as Product Manager Forage in Denmark. Holmgaard will be responsible for the development of relationships with farmers, consultants and distributors in Denmark. By the fulfillment of this new position, Barenbrug takes an important step in the expansion of its services to the Danish market.
Holmgaards passion for grass
Holmgaard has over 20 years of experience in the Danish forage grass market. He has been educated as an agricultural technician and fulfilled several sales positions in the agricultural sector. The previous 10 years, he has been working for seed distributor Linds AS. Holmgaard is very determined to spread his solid forage grass knowledge in Denmark.
"I believe that high quality seed mixtures and knowledge of the application of this mixtures on the farm is very important for the modern farmer. Within my job, I strive to add value to the farm by providing the farmer with relevant products and knowledge", Holmgaard explains.
"Barenbrug offers high quality mixtures and new and innovative products to the Danish market, which can be used to increase the milk production. The innovative character of Barenbrug suits me well".
GreenSpirit forage grass seeds in Denmark
Barenbrug GreenSpirit grass seeds are distributed at the Danish market by Linds AS. Examples of Barenbrug mixtures in Denmark are NutriFibre (a mixture with soft leaved tall fescue) and high yielding perennial ryegrasses. The appointment of Holmgaard underlines the ambition of Barenbrug to offer Danish farmers optimal support in the use of forage grass seeds, in order to optimize the productivity of their grassland.
Royal Barenbrug Group
Barenbrug Denmark is part of the Royal Barenbrug Group, a family-owned business whose core activities are grass seed production, plant breeding and international marketing of seed for turf and forage grasses and legumes. With 715 employees and 29 branches in 19 countries on 6 continents, Barenbrug has been the leading grass seed business in the world for over 110 years.