Board of Royal Barenbrug Group expands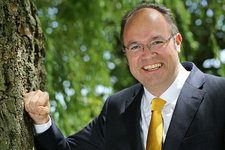 In order to manage the growing business and to take advantage of new opportunities, the Board of Directors has been expanded. Mr John Thijssen has been appointed as of 1 July 2013. In this position Mr Thijssen is responsible for the business in the Northern Hemisphere: Europe, USA and China. Managing Directors of the operational companies in this region will be reporting to him. Initiating and executing strategic alliances in the Northern Hemisphere as well as optimizing subsidiaries and their collaboration will be important topics for this position.
Barenbrug expanding
The Royal Barenbrug Group has grown aggressively in the last few years. Not only in terms of sales, but also in the number of operational companies including South Africa, Brazil and the new strategic alliance with Dow AgroSciences: a significant player in seeds and traits. Besides this, global business in grass and other seeds is changing and many opportunities are presenting themselves in different corners of the world. In order to manage this growing business and to take advantage of these new opportunities, the Supervisory Board has approved the addition of a new member to the Board of Directors.
John Thijssen
John (43) has been with the Barenbrug Group since 1994 and the last eight years as CEO of Barenbrug USA. He has held several positions in Europe and in North America since 1994. He has experiences in many markets and different positions within the Group.
Royal Barenbrug Group
We specialize in plant breeding, seed production and the international marketing of seeds for turf, forage grass and legumes. Our company stands for top quality that is appreciated by customers both large and small, throughout the world. We have a turnover of €200 million, with 25 subsidiaries in 16 countries on six continents, making us one of the biggest companies in our field for more than 100 years. A fact we value more highly is that we have a passion for grass that we share with our customers and growers; this is something that four generations of the Barenbrug family have shared through to the present day.