New Barenbrug subsidiary in South Africa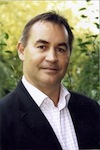 Nijmegen - the Netherlands, March 18 The Royal Barenbrug Group, a family-owned multinational grass seed company, is proud to announce the launch of a new subsidiary in South Africa. The Group now has subsidiaries in all 6 continents, in line with global company strategy. Barenbrug South Africa will focus on local testing, seed production and marketing & sales of innovative turf, forage grasses and legumes in the Southern Africa region.

Barenbrug products and brands have been successfully distributed in Southern Africa for many years. The new company will give Barenbrug a stronger position in this attractive market. The wide product range, which includes temperate and tropical grasses, offers sustainable solutions with added value for dairy, beef and sheep farmers as well as for sport venues, golf courses and other amenities.

Local partners, expertise and knowledge
Paul Marais will be the CEO of Barenbrug South Africa. "Paul has a long history and a lot of experience in the seed business in Southern Africa. This venture with local partners will create strong synergy with our worldwide network of plant breeding, seed production and marketing & sales," said Bastiaan Barenbrug, chairman of the Board of the Royal Barenbrug Group.

Royal Barenbrug Group
The Royal Barenbrug Group is a family-owned business, whose core activities are plant breeding, grass seed production and international marketing of seed for turf and forage grasses and legumes. With over 550 employees and 24 branches in 15 countries on 6 continents, Barenbrug has been the leading grass seed business in the world for over 100 years. Barenbrug turf grasses are used in international events such as the FIFA World Cup 2010 in South Africa as well as in the Bird's Nest stadium at the Beijing Olympics in 2008 and many other places worldwide.

-----------

Not for publication
For more information please contact Frank Barenbrug, Member of the Board of The Royal Barenbrug Group, T. +31630056912, E. fbarenbrug@barenbrug.nl or Paul Marais, CEO of Barenbrug South Africa T. +27716045757, E. pmarais@barenbrugsa.co.za. More information is available at www.barenbrug.com.