Silver jubilee of Bastiaan Barenbrug
In August, Bastiaan Barenbrug celebrated his silver jubilee with Barenbrug Holding an Barenbrug Holland.
Accompanied by his family, Bastiaan was welcomed by all his Dutch Barenbrug colleagues at the entrance to the office.
Frank Barenbrug, John Thijssen and Rene van Raan shared warm words regarding the special contributions Bastiaan has made to the company over the last 25 years. Frank Barenbrug spoke about the brotherly bond between them and how special it is to work together so closely as brothers, while John Thijssen and Rene van Raan spoke fondly of Bastiaan and related a few stories about travelling with him.
Bastiaan also received video messages from Paul Marais (General Manager of Barenbrug South Africa) and Murray Willocks (former General Manager of Barenbrug Agriseeds). They both shared fond memories and looked back on their time spent together with Bastiaan.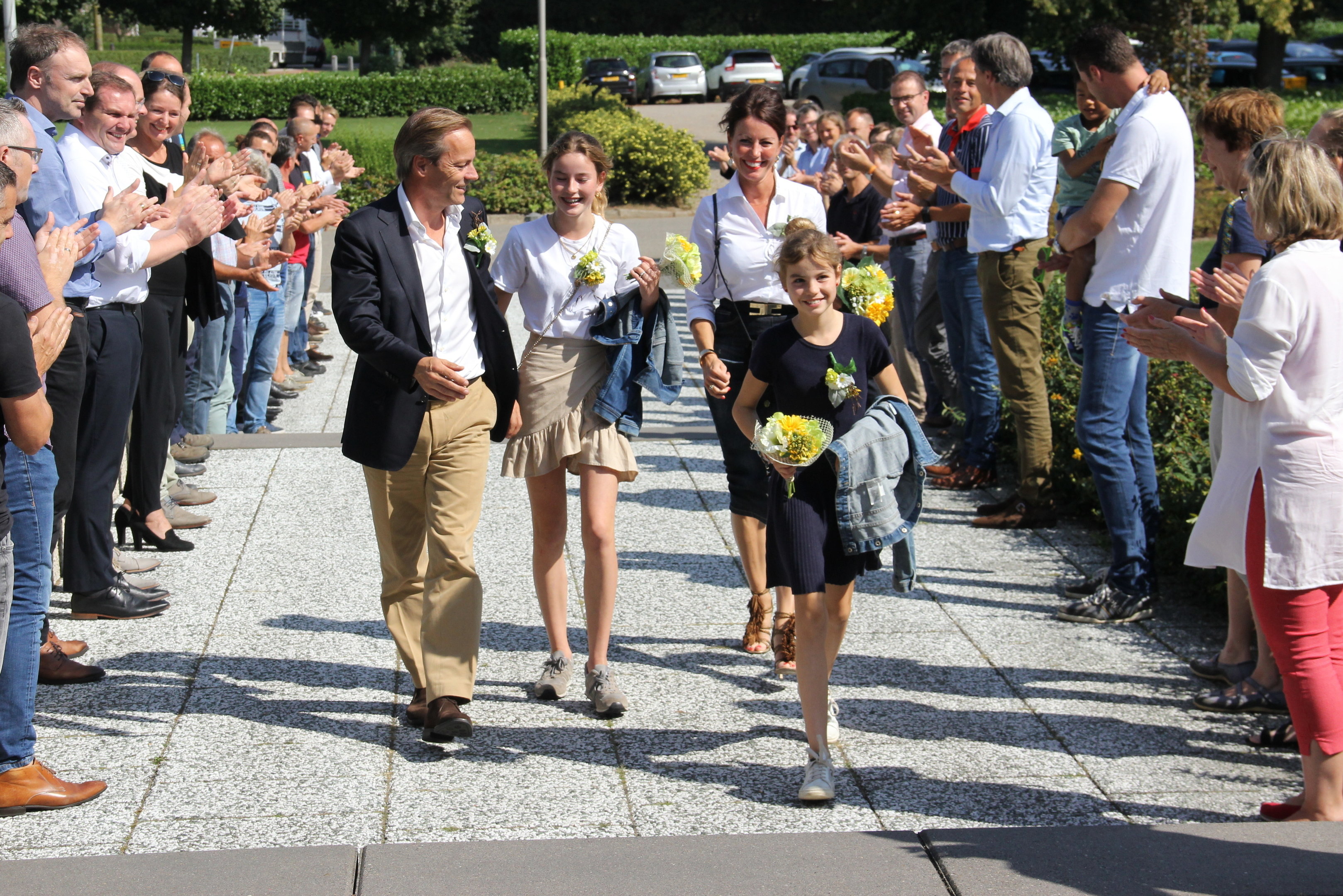 The central theme for the celebration was Sustainability. This theme was chosen because caring for people and the planet is a very important topic for Bastiaan. He initiated the Barenbrug sustainability program about four years ago. As Bastiaan has travelled extensively, especially during his period as Chairman of the Board, it was decided to gift trees to compensate for the CO2 emissions connected to these travels.