Barenbrug France awarded Best Private Label supplier of garden products

Barenbrug France was awarded Best Private Label supplier for garden products in France. The "JARDIN PLUS Trophy" is a well-known distinction in France, where the garden product buyers across the country are solicited for a poll. They gave their vote to Barenbrug, the leading grass seed company in France for private labels.
The success of Barenbrug on this market is mainly due to its highly devoted service to its distribution system in combination with constant product innovation. For over 25 years, Barenbrug France is a key player in this private label market. This section of the market is very important in France, as it represents 60% of the total national market.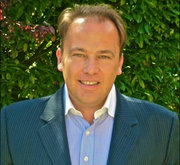 Benoit Petitjean, Marketing and Commercial Director of Barenbrug France, is very delighted with the award: "the prize is a beautiful result of our hard work, dedication and commitment to our customer needs for over 30 years. The fact that the actual consumer decided we are the Best Private Label supplier of garden products in France, makes it extra special.".
The strength of Barenbrug is that the company breeds, produces and sells their wide range of products by itself. They offer genetic innovations as well as technology such as coatings, fertilizers, coco. Next to that, the company offers promotional solutions to boost the sales in stores by placing information panels and displays. From beginning till end, the whole process is controlled by Barenbrug. This is a key asset for the client.
The company not only maintains its high market share in France but has gained two new national customers this year for their private label supplies as well. Barenbrug France' aim is to continue to improve its commitment to its customers for many years to come.