Barenbrug Group broadens forage portfolio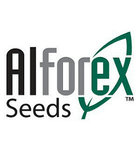 Barenbrug has taken over the research, production and marketing for clovers, teff and dichondra from Alforex, former Cal/West Seeds (USA). These products are a great fit with the Barenbrug portfolio and add to Barenbrug strengths in servicing the forage and turf markets.
This take-over is a result of our strategic partnership with Dow AgroSciences, who acquired Cal/West Seeds in October 2012. This represents another exciting step in the growth and development of our business.
Global offer
Barenbrug will offer these products to forage consumers in North America, Europe and throughout our global subsidiaries in 16 countries.
Dichondra is a very niche turf species used in the warmer regions of the world. There are only a few seed growers in the world and they are all located in California. Barenbrug now has access to these growers which will allow us to market this interesting species throughout the world.
Dow AgroSciences
As you know, Dow AgroSciences (DAS) invested in Barenbrug as a minority shareholder this year. In October 2012, DAS also acquired Cal/West Seeds, based in Woodland, CA USA, now renamed 'Alforex'. With these commitments, Dow AgroSciences has expanded its dedication to alfalfa, grasses and other crops around the world.