Barenbrug supplier of grass in Beijing Olympics 2008 Stadium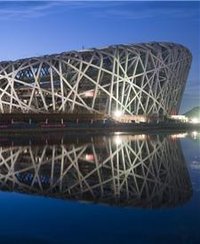 Barenbrug China delivered the seed for the pitch of the Olympic Stadium in Beijing -Bird's Nest. The grass was produced in China and has been laid as turf in the stadium the day after the opening ceremony of the Olympic Games in 2008.
Chinese officials sought contact with Barenbrug China as early as 2004. Testing of various mixtures resulted in a choice for the Barenbrug mixture as the best turf. While the specifications of the mixture remains a secret, it can be revealed that Kentucky blue grasses of Barenbrug were well represented. The exclusive agreement was concluded between Barenbrug China and the Chinese National Sports Group. Barenbrug grass also formed the playing surface of the other four Olympic stadiums (Shenyang, Tianjin, Shanghai and Qinghuangdao).
Athletics and football
Sown somewhere in the city in August 2007, the pitch of the main stadium in Beijing accommodated athletics competitions and the football finals for both men and women during the Olympic Games. The stadium - also called 'the Bird's Nest' - was built specially for the Olympic Games and can hold 90,000 spectators.

The opening ceremony took place at 8 August 2008, at 8 minutes past 8 p.m., Chinese time. At that time there was no grass in the stadium. The turf was laid the day after the opening ceremony. Athletics competitions started a week later and the football finals were on 23 and 24 August.