Development of the forage market in South Europe
6 April 2016- Interview with Barenbrug's Account Manager Martin Dekker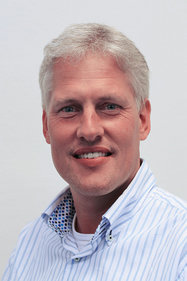 Martin Dekker, Barenbrug's International Account Manager Forage, is responsible for the development of the forage market in South Europe. In this interview he shares his vision on the future of the sector in this region.
How do you perceive the evolution of the grass for forage market in South Europe in the coming years?
Farmers are becoming increasingly aware of the fact that milk and meat production starts with high quality forage grasses and legumes. The high productive dairy cattle used these days need the best feeding programmes and forage is an important part of that feed strategy. Grass and legumes (clovers and alfalfa) are strong suppliers of high protein yields of good quality. Farmers can boost farm profits by investing in protein production on their own land grown from seed with high quality genetics. Grass and legume production will therefore will expand, especially in the high quality varieties produced by Barenbrug's breeding programmes.
Does the milk crisis play an important role in the development of the forage market?
High quality grass production answers the need for lower costs in milk production, certainly now that the milk price is so low! We can mention a few reasons why:
High quality grass is always cheaper than concentrates.
The more grass in the daily ration, the lower the cost price. According to many financial reports, farmers who utilise a high proportion of grass in the daily ration have the lowest cost price per litre of milk.
Grass production is cheaper than corn production. The difference in operational costs of grass versus corn cultivation is between € 300-500 per hectare.
Reap the advantages of a wise investment – a small investment in difficult times will more than pay for itself when times are good. During a recession, it might seem to make sense to opt for the cheapest product. However, investing in high quality grasses will pay off in the long term: The best recommended varieties easily bring a higher return of hundreds of euros per hectare.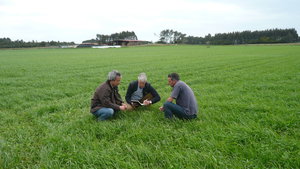 Do you think the Greening CAP regulations can have a positive impact on the growth of the grass market in Europe? To what extent?
Greening CAP demands that farmers grow grasses or legumes on at least five to 10% of their total arable land. These regulations are therefore likely to positively stimulate the demand for forage grasses. It is hard to predict the precise extent of this growth, since farmers may also decide to grow legumes.
Besides good genetics, what are the most important steps a farmer should undertake to achieve good quality grass for forage?
The output of the grass seed product will be optimal if proper grassland management is practised. This means good soil preparation, sufficient nitrogen input per hectare per season and sufficient levels of potassium and phosphor in the soil. As well as the soil preparation and fertilisation programme, crop management during the growing season and harvesting and ensilage techniques will all boost the final yield.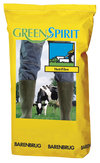 To what extent are Barenbrug's grass seed varieties and mixtures adapted to the Southern climate and soils?
Barenbrug is constantly looking for innovations in breeding to generate maximum added value in its products that benefit the farmer. When we develop new forage grass mixtures for the southern European markets, we select forage grasses which are adapted for these climates. Barenbrug has developed a special programme, branded NutriFibre, for modern dairy and meat farmers. The selected forage tall fescue grasses are very useful for the southern European forage markets. With good field management, this grass variety can survive heat and drought due to its deep and massive root development. These kinds of innovations are extremely valuable for farmers.
Would you like to read more about NutriFibre? Click here