Great Barenbrug Golf Day in Denmark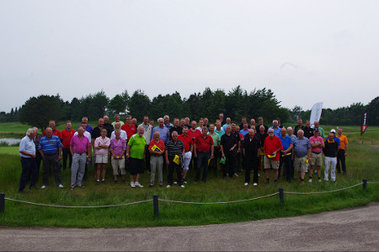 The Barenbrug Golf day Denmark was a great success. 80 Danish greenkeepers attended the Barenbrug Golf Day at the Himmerland Golf & Spa Resort, a beautiful golf course in the northern part of Denmark. The Resort just opened a new 18 hole golf course called the backtee. On this golf course the successful tournament was played.
The Barenbrug Golf Day started with breakfast. During this breakfast, Toro and Barenbrug held a presentation about their innovations. RPR was an eye opener for many of the greenkeepers. They were very interested in this new technology that Barenbrug will introduce in the Danish market in Autumn 2013. RPR stands for Regenerating Perennial Ryegrass, a unique technology that is exclusively owned by Barenbrug.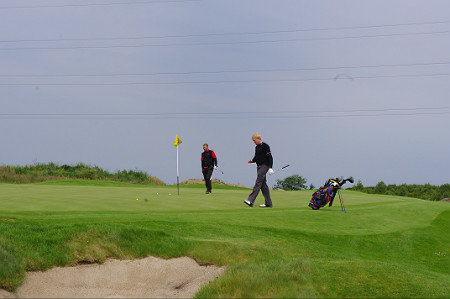 Most of the day the weather was perfect for a round of golf, satisfied greenkeepers returned after a round of golf on this great course. Michael Møller Larsen from Linds-Semenco (exclusive distributor of Barenbrug seeds) says; "today we drew a record crowd to the Barenbrug golf day. It is the 4th Barenbrug Golf Day and every year we are growing, I am looking forward to next year already."

Click here for more information about RPR