Green Earth: less input and less mowing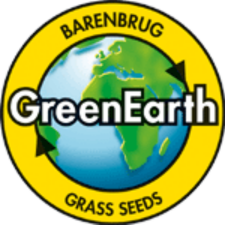 Extensive research and many years of experience have taught Barenbrug better than anyone else which cultivars and mixtures can make a contribution to the sustainable use and management of grass. Barenbrug is helping turf managers to achieve a more sustainable management of grass by introducing GreenEarth.
All the cultivars and mixtures with the GreenEarth quality mark have been independently tested by research institutes worldwide. We know how our varieties perform with less water and less fertilizer, and very importantly, we know exactly how much biomass our varieties are producing. We found that there is a significant difference between varieties in their leaf production. Less leaf production means less mowing!
Barenbrug has formulated four requirements our GreenEarth grass mixtures need to meet in order to be eligible for the GreenEarth sustainability quality mark. A GreenEarth label means that the grass attains a very high score on at least one of the following aspects:


• reduced use of water
• reduced use of fertilizers
• reduced use of herbicides and fungicides
• reduced mowing


Barenbrug products with the GreenEarth quality mark include Bar Fescue (Plus), Solide, Bar Duo Bent and WaterSaver. In developing GreenEarth, Barenbrug hopes to make a positive contribution to a green planet on which future generations will be able to continue playing sports and enjoying recreational activities.