New Barenbrug subsidiary in Mexico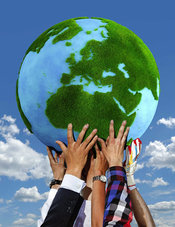 23-09-2014 The Royal Barenbrug Group, the family-owned multinational grass seed company, is proud to announce the start of their newest subsidiary Barenbrug Mexico S.A.P.I. de C.V. The activities of Barenbrug Mexico will mainly focus on production, processing and marketing of tropical grasses, starting with the processing of Hybrid Brachiaria seed for Dow AgroSciences for the Mesoandean market.
The new company will give Barenbrug a stronger position in these developing and attractive markets. The wide product range, which also includes temperate grasses and legumes, offers sustainable solutions with added value for dairy, beef and sheep farmers as well as for sport venues, golf courses and other amenities.
Local partners, expertise and knowledge
Barenbrug products have been successfully distributed in Mexico for many years through its long-time partner Semillas Berentsen. Roberto Berentsen Heger is appointed as the General Manager of Barenbrug Mexico.
"This joint venture with our local partner, Semillas Berentsen, will create a strong synergy with our worldwide network of plant breeding, seed production and marketing & sales". "We are very excited about this new step in the development of the Royal Barenbrug Group, no other grass seed company is so quickly developing both the temperate and tropical grass seed markets" said Bastiaan Barenbrug, Chairman of the Board of the Royal Barenbrug Group.
"Our family has worked with the Barenbrug family for generations and this exciting new step in our partnership will no doubt further grow our mutual business". "We are proud to further align our business with Barenbrug" states Roberto Berentsen Heger.
For the contact information of Barenbrug Mexico, click here.