RPR is conquering the world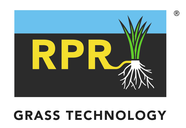 The latest innovation from our research department is becoming a global success story. Two years ago our researchers managed to breed a perennial ryegrass variety that forms determinate stolons. It has been named RPR - Regenerating Perennial Ryegrass.

RPR is the solution the market was waiting for: very fast growing, extremely wear tolerant and its recovering ability is remarkable, without the need for overseeding.
The introduction of RPR in the USA has proved to be a hit. RPR was tested in some major league football stadiums and was closely monitored. The results are, in one word, impressive. It differs greatly to regular perennial ryegrass: RPR shows a better sod density, wear tolerance and recovery throughout the year.
Based on the knowledge and experiences from the US we have introduced RPR to the Dutch market. The product will soon be introduced in Europe as well. There will be sufficient seed quantities available to introduce RPR in other markets as well for crop 2013. RPR will be sold as a perennial ryegrass blend or in a mixture as a technology. For more information please contact your Barenbrug area manager.