Schaumann present at DLG-Feldtage
Barenbrug's German distributor Schaumann will be present from 14 to16 June at the DLG Feldtage in Haßfurt, Bavaria in Germany. The DLG Feldtage is an international exhibition for crop production experts with approximately 350 exhibitors. Schaumann will be present with a stand and trial plots, showing a representation of their complete product portfolio.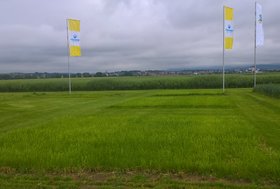 Presentation of Schaumann mixtures in trial plots
Schaumann will show 15 different mixtures at the DLG Feldtage, located on 18 trial plots. The trial plots have been sown with a variety of grass seed mixtures for both temporary and permanent grassland. Greening mixtures, such as Greenstar Trippel N and Greenstar Trippel W will also be on display. The trial plot sown with Greenstar Bio will give visitors an impression of grass specifically suitable for the production of bio-energy.
Greenstar Struktur with NutriFibre
The innovative mixture Greenstar Struktur with NutriFibre (comparable to GreenSpirit NutriFibre) will have a prominent place at the exhibition. Greenstar Struktur with NutriFibre technology contains soft-leaf tall fescue which combines effective fibre and feed value in a single product. It enables farmers to harvest large quantities of forage with sufficient energy for highly productive dairy cattle. The forage is rich in protein, resulting in a high concentrati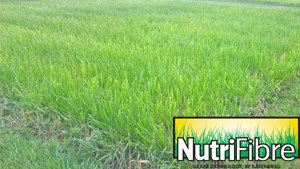 on of protein in the milk.
A distinctive feature of soft-leaf tall fescue is its long roots, which enables moisture and minerals from deeper soil levels to be utilised effectively. To give an impression of this root system, Greenstar Struktur with NutriFibre will also be presented in glass tubes at the Schaumann stand.
Schaumann representatives will be available to inform you about the benefits of Greenstar Struktur with NutriFibre on your farm.
DLG-Feldtage meeting point for crop production experts
The DLG-Feldtage are organised every two years at alternating German locations. The exhibition is a meeting point for international crop production experts. The DLG-Feldtage 2016 exhibition is organised by the DLG together with the Bavarian State Ministry for Food, Agriculture and Forestry (Munich); BayWa AG (Munich); and Vereinigte Hagelversicherung - Mutual Agricultural Insurance Association (Giessen). The main attraction of the DLG-Feldtage2016 are the trial plots. These typically present growing crops from new seed varieties. The trial plots cover an area of 20 ha.