See how NutriFibre works in practice: new video online!
Dairy farmers has experience for several years NutriFibre, the newest grass technology of Barenbrug. They experienced the high yield, drought tolerance and the unique combination of effective fibre/high feed value. Using NutriFibre resulted in more forage production, more milk and healthier cows.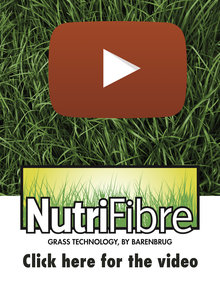 Find out more about how NutriFibre was developed and how it works in practice, by watching this video.
NutriFibre technology is used in grass seed mixture GreenSpirit•Struktur.