Sixty Years of Grass Breeding in Northern Ireland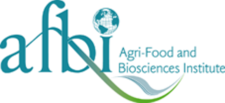 AFBI is celebrating 60 years of grass breeding in Northern Ireland of which 21 years in partnership with Barenbrug. In recent years the breeding programme has been expanded to 10 hectares of trials and seed multiplications at Loughgall, with extensive glasshouse and laboratory facilities.
During the 1940's Northern Ireland was the world's biggest producer of ryegrass seed, with exports totalling over 30,000 tons per annum. An issue at that time which threatened the future of the local seed industry, was the increasing availability of new forage grass varieties from plant breeding stations in Wales, Denmark and the Netherlands, which were more productive and of higher forage quality than the old Irish Perennial and Irish Italian.
Subsequently in 1952, as a result of pressure exerted by the local seed industry, the then Ministry of Agriculture, agreed to commence a forage grass breeding programme at the Plant Breeding Station at Loughgall, Co Armagh. The first successful commercial varieties came out of the programme in the mid 1980s with the production of Tyrone and Portstewart.

21 Years of Barenbrug Partnership
During the early 1990s, changes to the funding of agricultural research required the Loughgall grass breeding programme to acquire a commercial partner who would assist with the funding of the near-market aspect of the work. After a competitive tendering process, Barenbrug, The Dutch specialist grass seed company, was awarded exclusive world-wide marketing rights for all forage grasses bred at Loughgall.
This partnership has proven to be very successful and the marketing expertise and international sales network of Barenbrug has allowed the varieties to be tested and marketed both nationally and internationally.
Additional trials, which are funded by Barenbrug, at Aberdeen, Evesham in England and in continental Europe allow testing under different environmental conditions, providing useful data on disease resistance, drought and winter-hardiness.

Read the whole article