SOS wins the Innovation Prize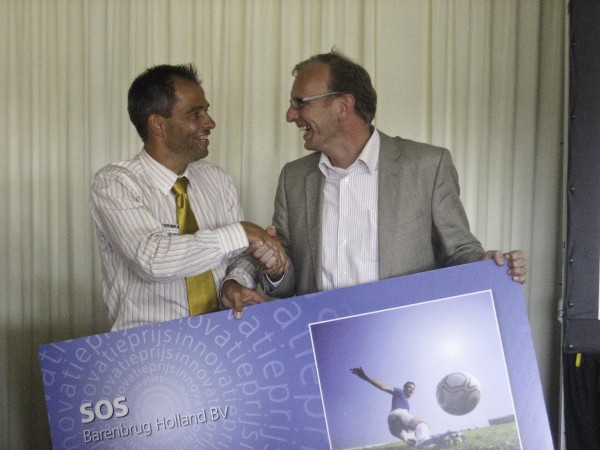 Nijmegen, 10 September 2009. Barenbrug's revolutionary SOS grass won the Demo-Dagen Sports Facilities Innovation Prize yesterday. The prize was awarded at the total trade fair for sport, games, leisure and public green areas on the Papendal exhibition grounds. SOS instant grass is a solution to the severe wear and tear to which the grass at many sports clubs is subjected. SOS grass keeps sports fields green all year round, with no bare patches.

SOS stands for Super Over Seeding and germinates ultra-fast at low temperatures - so it grows in winter too! This rapid germination and growth guarantees that sports fields can be repaired in half the usual time. The grass can be sown all year round, which significantly increases the playing hours per field. Sports field managers who use SOS report an increase of 100 hours per year: a great solution to the wear and tear experienced by so many sports clubs. Besides sports fields, SOS has many other uses such as public green areas, golf courses and gardens.

AZ top of the league on SOS
SOS is widely used by top-of-the-league football teams. Last winter the AZ pitch was repaired twice with SOS . The result the players achieved on SOS can now be seen glittering in the trophy cabinet. More and more amateur football players are also benefiting all year round from pitches with no bare patches thanks to the new SOS grass.

SOS eliminates the need for artificial grass
Hard-wearing natural grass like the new SOS makes artificial grass redundant in most situations. Year-round top quality grass is a delight for the eye, a blessing for football and a sustainable ecological choice.
In addition, the vast majority of players prefer playing on natural grass. Last month the well known Dutch football magazine Voetbal International published a survey rating the 28 Dutch premier and first division pitches. On request of the Dutch Professional Footballers Association all the captains of clubs competing in the 2008-2009 season rated the quality of the away pitches. The top 5 with the highest scores were the PSV, Feyenoord, AZ, Ajax and Heerenveen pitches. All five were sown with Barenbrug grass seed!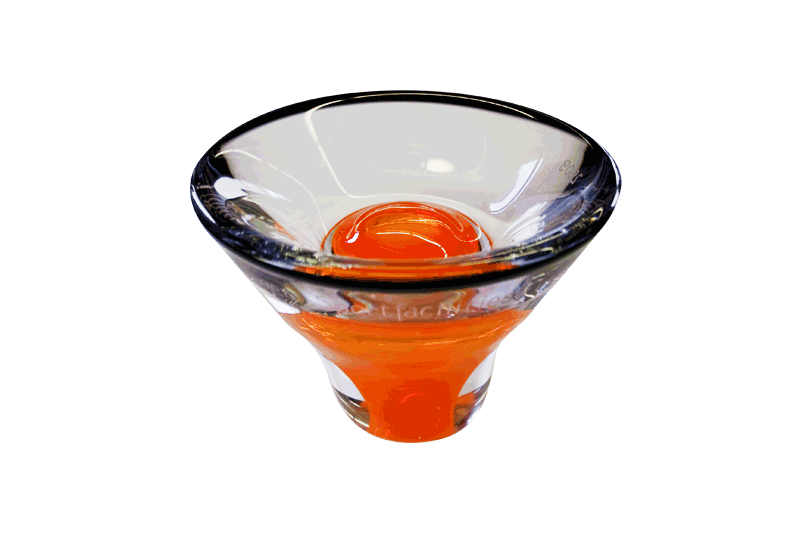 Innovation Prize once again
"Barenbrug's investment in grass breeding is accelerating developments in grasses," Jan van den Boom, Product Manager at Barenbrug, explains. "The Innovation Prize is a jewel in our crown". Barenbrug also won the Innovation Prize in 2003 with a spectacular new grass concept called Shadow. And in 2005 the prize for the best innovation in the last 15 years once again went to Barenbrug's unique Shadow grass.

Barenbrug
The Royal Barenbrug Group is an international company whose core activities include plant breeding, seed production and worldwide marketing of grass seed. With 500 employees and 23 branches in 14 countries on five continents, Barenbrug is one of the world's largest grass seed companies. Barenbrug invests continuously in Research and Development. The launch of SOS reaffirms Barenbrug's position as an innovative, cutting-edge company in its sector.

Demo-Dagen Sports Facilities Innovation Prize
The Innovation Prize focuses on products and services for sports centres, sports and playground equipment and leisure. It is awarded for an innovative product or a new service. The jury of experts comprises: J.J.M. Som (Chairman of VSG and Mayor of Kerkrade), A. Veerman (former coordinator at the Labour Inspectorate Enforcement Agency), P. Medema (Editor-in-Chief, Tuin & Park Techniek Agrimedia BV), F. Schmitz (Director of Sport Facilities & Media), J.L.I. Broekaart (Cluster Manager at Senter Novem), K. Bosker (former Deputy Director at Innovatie- en Praktijkcentra Groene Ruimte and Chairman of the Demo-Dagen Exhibition Board) and P.F. Coppes (Director of VSG and Salc BV.)